You Evolving Now Quote/Question of the Week!
The mediocre teacher tells. The good teacher explains. The superior teacher demonstrates. The great teacher inspires. – William Author Ward -Who is/was your favorite teacher in school and/or life? Why? What lesson did you learn; making you better? Know your partner's answer? Your kids?-  Scroll Down to read this week's Blog and get your copy of the best Personal Growth and Relationship Growth books out there!
Download the App, YEN Push:
For iPhone Users For Android Users
I'm Andre Young, speaker, author, and Founder of You Evolving Now… A life-enrichment company enhancing work/life balance and personal leadership on-site for Employees, Athletes, and Students; allowing an EVOLUTION in their 4 P's: as People, Partners, Parents, and Professionals! EVOLVE with our various Services, Programs & Packages. You, your Employees, your Athletes and your Students have lives and dreams inside and outside of work and school… the more fulfilled they are in both… the better they will be with and for you!
See more about You Evolving Now's Quarterly Growth Seminars, EVOLVE & Lead Program, 1-on-1 R.E.U Mentoring, and more at the Employee Growth Tab above!!!
Contact: 610-406-1852 / young.andre32@gmail.com
EVOLVE with the You Evolving Now Weekly Blog!!!
We have all undergone the process of being new somewhere; a new student in a school or class, a new player on a team, new to a job, or new to a group of existing friends. Some of us are extroverts who enjoy the newness, the moment, and the process that follows. While some of us are introverts, don't prefer the moment, or the process that follows. No matter where you fall on the scale, there is a danger and pattern that persists in this pattern to be cognizant about and up to us to manage; allowing us to EVOLVE!
Many times, we enter a new group, job, team, or school… are introduced to people and quickly attach to who we met first. They may have been assigned to show us the ropes, be our trainer, always are in close proximity, or simply befriended us because we're new or such an awesome person! The problem can be… that's where we stay and form and pledge an allegiance to. Perhaps this new person or group is just what you need… healthy, positive, smiling, uplifting, motivating, and supportive. If this is so… great… you've hit the jackpot! But what if they're not… and you met the Negative Nancys or Nicks of the job, team, school, or group? They're grumpy, complainers, frustrated, burnt-out, gossipers, and negative… what do you think that will do to us day in and day out, week after week, month after month, and year after year? It's impossible to think that way, speak that way, feel that way, and act that way for that long and not become that way! How does this negatively impacted you return home to your significant other, your kids, your family, and your life every day? So, what to do about it?
Meet
The official meeting is the obvious first step. The opportunity to put our best foot forward and to be a billboard of who we are and how we are. I often speak and write about the power of our smile. Be cognizant of how you carry yourself, walk, make eye contact, smile, and greet others! Have you ever walked into a store and the person servicing you failed to, didn't even care, or attempt to look at you, slowly shuffled over to help you, and treated as if you were a nuisance? The same way we feel when this happens to us is how others: our co-workers, employees, employers, partners, and kids feel when we do it to them!
Remember… MEETING isn't a one-time event… this is an on-going process of how we enter the significant places of our lives. Significant doesn't mean we like; it simply means these are places we go and chose to spend our time: school, work, home, and our relationships. Hopefully, we like them all… but let's be real… some days will require more work on our part than others. However, the truth is… people aren't forcing us to be in any of these places… So, if you choose to be there… arrive with a smile, a positive mind-set, and benefit from creating positive relationships making your day better, exciting, positive, meaningful, and more EVOLVED! Life-Tip: This may begin with positively book-ending our day with motivational videos, quotes, podcasts, books, or the awesome YEN Push App. It's difficulty to think, speak, and interact negatively when you are intentionally focused on positivity and growth throughout the day and daily!
Observe
You have now met the new people on your team, in your school, or job, etc. Now it's important to observe. Is the group or individual you first met a positive choice to continue your bulk of interaction with. They may have presented as positive, but have they kept it up or are their other people in your new surrounding that have the traits you'd benefit from being around.
Here are two concepts I've lived by as I learned to become a leader in and of my own life:
How do I feel Before, During, and After being with people or a group? Do I feel excited, positive, motivated, idea-filled, encouraged, and upbeat… before or going to be with them, while being with them, and after leaving them (feeling excited and lucky to have had the experience)? If yes… keep doing it. If no… stop or modify the time spent with them!
We rarely need to drastically cut anyone out of our lives. Yes, things happen and I'm sure you have a story or two to share, but it's rare. Perhaps, its more reasonable to OBSERVE and begin to ADD people to our lives that fit who we have become, are becoming, or aspire to become! This addition tends to help with the modification process I shared in #1. Life-Tip: Please remember… we must not let our evolution elevate our ego; as it may become easy to feel like we have become "too good" to hang out with "them" or create an "us vs. them" situation. Be good, positive, uplifting, and smile to everyone and your evolution will make you special to everyone instead of our ego only making us special to yourself!
Add
Now that we have identified who to add into our lives… enjoy the process of the tasks or what I like to call the "Get To's" of the job, team, school day, or your relationship/s! Our time is important and it's the one thing we will struggle to make more of and can never get back… therefore we must remain mindful of who we chose to give our time to and what we spend our time doing and talking about!
EVOLVE
Our EVOLUTION will be tested on our tough days and tough moments. I'm all about positivity; I'm also human and understand that you are too. Our tough days are blessings because others get to see us as human too! Those people who admire you as well as those people who can't stand your positivity, think you're fake, and don't believe you can be what you present all the time get to see you as a person, down, and maybe at your worse. So, what to do?
Apologize -learn to apologize for outburst or out of character behaviors. I am careful about my apologies and sure to be clear the acts I am apologizing for if necessary; while making my point clear and concise about why I was out of sorts. Watch your words: but, only, just, and deserve will make YOU look bad!
Controlled Venting. This has two rules… our venting must be people limited and time limited. We are human… our bad day or negative run in with someone is not a story for everyone that wanders into our personal 18 inches of personal space. Select the people in your environment at work, school, team, or family you will vent to. Then make it time-limited! Get it out and get it out with a focus on solutions; not story-telling and put downs!
Be consistent. Have you ever had someone speak to you sometimes? Some days they speak and others they don't. You can't figure it out or their pattern… then eventually you are done with them and prefer they don't speak to you at all? Don't be that person! Be consistent in how you are… any way that you are… at least people know what they are getting and what to expect! However, it helps when you've read this, applied it, and are being a leader in and of your own life!
Enjoy your EVOLUTION and be cognizant of who you are and how you are! Download my FREE app, YEN Push! Remember to allow notifications and EVOLVE in your 4 P's! Get You Evolving Now to impact your Company, Athletics, and Schools at www.youevolvingnow.com
written by: Andre Young 
EVOLVE your Life, your Relationships, and YOU with Andre Young's powerful life-changing books!!!
https://store.bookbaby.com/book/7-Ways-to-Love  EVOLVE your relationship with the best relationship book out there! These are the 7 things to make or break relationships. YOU do them and your relationship can get better. You both do them… it can get great! If your relationship does not work, 7 Ways to Love provides you peace of mind; knowing you did everything you were supposed to do. After the pain and tears… peace of mind is priceless.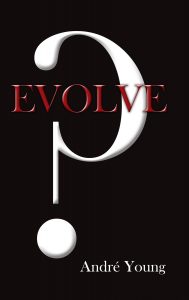 https://store.bookbaby.com/book/EVOLVE2Curiosity didn't kill the cat… it saved the relationship! You are in a relationship with yourself, your partner, your children, co-workers, etc; Stay curious and learn more with a compilation of quotes and questions you've never even thought to ask… ending with do you know your partner's answers, your kid's?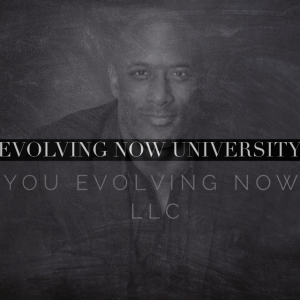 Welcome to a new and EVOLVED life! Looking for a great community of people, just like you, to EVOLVE with and get more out of life! Join E.N.U. and EVOLVE with Andre Young in a virtual monthly Seminar/Forum Experience! EVOLVE your Life, your Relationships, and YOU and you begin to live the life of your dreams in your 4 P's: as a Person, Partner, Parent, and Professional!!! Allow the format of celebrating the positives, exploring Life-Topics rarely discussed, and accountability goals & homework impact your life, your family, and your future!
Monthly Seminar/Forum Topics include: EVOLVE & Lead, 7 Steps to Greatness, How to Manage Your Stress-Drip, The 3 Other Marriages, 5 Steps out of Unwise Relationships, Success… Now What, and more!!!
Schedule today at the Schedule Pop-Up Box!
read more
Life-Enrichment Coach for your Athletics!
You Evolving Now provides a powerful new way to impact the lives of your athletes! Andre Young, Founder & CEO of You Evolving Now, author, and speaker will impact the lives of your athletes forever; in all roles they play as individuals, teammates, students, sons/daughters, siblings, boyfriends/girlfriends, and future husbands/wives! You Evolving Now focuses on positivity, personal growth, and relationship growth; allowing your athletes and coaches to live the life of their dreams! You Evolving Now offers unique service and you are welcome to create your own program to fit the needs of your team and university.
Unfortunately, so many athletes over-identify with the one role they are good at and acknowledged for… "The Athlete". The problem is… while they are being "The Athlete" and when the playing days are over, there are important roles and aspects of themselves that rarely get to grow. Also, students will graduate smarter… but will they graduate better? You Evolving Now addresses all of this and offers many life-enrichment features allowing positivity, impact, change, motivation, and know-how for the various roles they play and the "Real World" awaiting them! Are you ready to impact the lives of your athletes?
You Evolving Now Founder, Andre Young, meets 1-on-1 with your student-athlete and coaches for Life-Enrichment Mentoring; allowing him/her to EVOLVE Personally, Relationally, and in Lifestyle! The R.E.U. Way: Recognizing Opportunity & Rating Yourself, Embracing Obligations, and Understanding the Opposition will provide sport/life balance and an impact throughout their lives in every they play! We will meet one time for week for 45 mins for 5 weeks!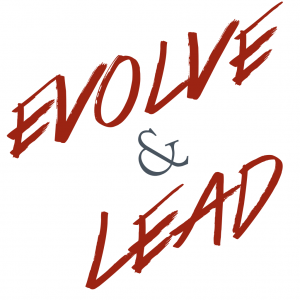 This life-changing 5-Week Program is focused on your student-athletes learning to become a leader, in and of, their own lives! The program can be used for your "Red-Flagged Players"; those struggling behaviorally, academically, or other issues. It can also be utilized to further develop your team leaders. The program is structured with 2 seminars and 3 Forums:
EVOLVE & LEAD Seminar!
Definition of Success & Leadership Forum!
Unwise Relationships Forum!
Know Your Kryptonite Forum!
7 Steps to Greatness Seminar!
Players and coaches attend a powerful hour-long Forum structured for your EVOLUTION. Teams share, grow, and bond in new ways with out-of-the norm questions & conversations designed to inspire thought, care, and change!
You Evolving Now brings people and events of impact to EVOLVE your student-athletes and enrich their lives in various areas: financial education, fashion, interviewing skills, cooking, relationship issues, and more!
EVOLVE Package!!!
EVOLVE with Y.E.N. Founder, Andre Young's Mentoring Sessions for each student athlete; utilizing his 5-Week R.E.U. Way Mentoring Program! ($10,000 for the year)
You Evolving Now 5-Week Recurring EVOLVE & Lead Program for Student-Athletes flagged with behavior concerns or your Team Leaders! ($10,000 for the year)
4 Y.E.N. Forums (per semester)
3 Events / Seminars (per semester)
Dedication to Excellence Ceremony!
Download You Evolving Now Free App to receive daily Life-Enrichment from You Evolving Now Founder, Andre Young!
Impact Package!!!
4 Y.E.N. Forums (per semester)
3 Events (per semester)
Includes Dedication to Excellence Ceremony!
Download You Evolving Now Free App, YEN Push, to receive daily Life-Enrichment from You Evolving Now Founder, Andre Young!
Ask about additional EVOLVE & Lead Program for "Red-Flagged" Student Athletes!
Life- Enrichment Package!!!
2 Y.E.N Forums (per semester)
2 Events (per semester)
Download You Evolving Now Free App, YEN Push, to receive daily Life-Enrichment from You Evolving Now Founder, Andre Young!
Ask about additional EVOLVE & Lead Program for "Red-Flagged" Student Athletes!
Note: Universities and coaches are encouraged to create a package that best fits the current needs and concerns of students/players and Contact Founder, Andre Young, for further information. 610-406-1852 or young.andre32@gmail.com 
(Currently at Alvernia University)
Learn about the Y.E.N. Life-Enrichment Coaching for your athletes and Contact today!
read more