You Evolving Now Quote/Question of the Week!
Whatever you do, do it well – Walt Disney – What do you enjoy most about your job? Why? What will you do today to BE and MAKE and impact at work? Do you know your partner's answer? Your kid's? –  Scroll Down to read this week's Blog, get your copy of the best Personal Growth and Relationship Growth books, and check out Membership Packages!
Download the App, YEN Push:
For iPhone Users For Android Users
I'm Andre Young, author, speaker, and Founder of You Evolving Now. It's my mission to impact lives and relationships of people where they are… at work and on their phones! You Evolving Now is a life-enrichment company; providing life-enrichment services and programming to Companies, Athletics, and Individuals; allowing Employees, Athletes, and YOU to EVOLVE and live the life of your dreams! My content, Employee Growth Packages, Athlete Curriculum, and various Programs & Packages will impact Work/Life Balance and allow a more EVOLVED work and home culture as you EVOLVE in your 4 P's: as a Person, Partner, Parent, and Professional… all at your site!!!
See more about You Evolving Now's Quarterly Employee Growth Seminars, EVOLVE & Lead Program, 1-on-1 R.E.U Mentoring, and more at the Employee Growth Tab above!!!
Contact: 610-406-1852 / young.andre32@gmail.com
EVOLVE with the You Evolving Now Weekly Blog!!!
What does it mean to connect with another person and why is it so important? It means to establish a bond, to join, or to link together. This becomes so important in life and in business; most people want to feel connected to another person, group, or purpose. Of course people will spend time with, do business with, and in this day in age have intimate relations with people they are not especially connected to, but having a special connection can magnify the experience and create long lasting positive impacts. Connecting can be as simple as a smile or the process I will share with you today.
Here are my 4 C's of connecting with others: Compliment, Common Ground, Care, Converse!
COMPLIMENTS are great! Have you ever had a person you just met compliment your outfit, watch, shoes, anything? How does it make you feel? It disarms you, releases tension, and boosts self-esteem. It also lets you know that the other person is perceptive and not all about themselves (usually). The compliment doesn't always have to be about the person…. As it could be misinterpreted as attraction. In meeting a new employer or prospective client you can say, "Wow, your company is amazing. You must have put so much work and effort in building your company to where it is now. Thank you for seeing me". In these two sentences, you have compliment what is very important to them and paid homage to their efforts and success.
Next, finding COMMON GROUND within conversation, not only extends the conversation, but increase the bond and likelihood of them remembering you. Asking questions and finding common ground in hobbies, sports team, stocks etc. There will be may be any clues on their person and in the environment to assist you…. Are they wearing their favorite sports team shirt or hat, a ring, pictures in their home or office, or mentioning something in conversation? If you cannot find one, at least be willing to learn something new. I met a gentleman that was a history buff. I enjoyed history but failed it twice in school! I could not and would not try to exchange wits with him, but asked questions about the book he mentioned and learned a great deal as he was excited to share with me. Events such as this make people feel good about themselves, excited to engage, and you get to learn as well.
All of this is pointless if people don't think you really CARE. It's so important to be genuine and care about the individuals you come in contact and attempt to connect with. Now there are some people out there that can really mask themselves and seduce with ill intent. The universe will take care of them, but for the most part, people know when you are only in it for yourself.
Lastly, learn how to CONVERSE with people. This is a class that is not taught in school. I remember taking an intro speech class… I guess it works as I am now a Life Enrichment Speaker, but there was no class in "Carrying a Conversation"! A conversation should be like a tennis match… a thought or questions is lobbed in the air and it gets volleyed back and forth with each person responding and expanding the topics. In my training of interns and employees, I enjoyed focusing on the art of question development. Have a list of interesting thoughts and questions in your head that are ready to go at a moment's notice based on your conversation, experience, and observations in the experience and of the person; leading to an impressive and memorable conversation and connection.
Enjoy your EVOLUTION and EVOLVE with me 1-on-1 for Virtual Mentoring or my brand new Evolving Now University… schedule your free consultation with me now at www.youevolvingnow.com Also… my FREE app, YEN Push, is waiting for you! Download it today… remember to allow notifications and EVOLVE with my Question of the Week, Thought of the Week Video, and more; allowing you to EVOLVE in your 4 P's: as a Person, a Parent, Partner, and Professional!!!
written by: Andre Young 
EVOLVE your Life, your Relationships, and YOU with Andre Young's powerful life-changing books!!!
https://store.bookbaby.com/book/7-Ways-to-Love  EVOLVE your relationship with the best relationship book out there! These are the 7 things to make or break relationships. YOU do them and your relationship can get better. You both do them… it can get great! If your relationship does not work, 7 Ways to Love provides you peace of mind; knowing you did everything you were supposed to do. After the pain and tears… peace of mind is priceless.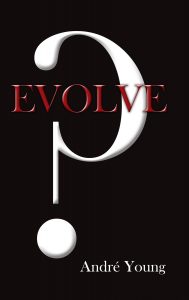 http://goo.gl/LFFoaB  Curiosity didn't kill the cat… it saved the relationship! You are in a relationship with yourself, your partner, your children, co-workers, etc; Stay curious and learn more with a compilation of quotes and questions you've never even thought to ask… ending with do you know your partner's answers, your kid's?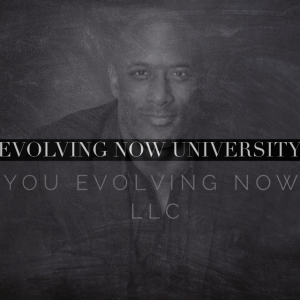 Welcome to a new and EVOLVED life! Looking for a great community of people, just like you, to EVOLVE with and get more out of life! Join E.N.U. and EVOLVE with Andre Young in a virtual monthly Seminar/Forum Experience! EVOLVE your Life, your Relationships, and YOU and you begin to live the life of your dreams in your 4 P's: as a Person, Partner, Parent, and Professional!!! Allow the format of celebrating the positives, exploring Life-Topics rarely discussed, and accountability goals & homework impact your life, your family, and your future!
Monthly Seminar/Forum Topics include: EVOLVE & Lead, 7 Steps to Greatness, How to Manage Your Stress-Drip, The 3 Other Marriages, 5 Steps out of Unwise Relationships, Success… Now What, and more!!!
Schedule today at the Schedule Pop-Up Box!
read more
Life-Enrichment Coach for your Athletics!
You Evolving Now provides a powerful new way to impact the lives of your athletes! Andre Young, Founder & CEO of You Evolving Now, author, and speaker will impact the lives of your athletes forever; in all roles they play as individuals, teammates, students, sons/daughters, siblings, boyfriends/girlfriends, and future husbands/wives! You Evolving Now focuses on positivity, personal growth, and relationship growth; allowing your athletes and coaches to live the life of their dreams! You Evolving Now offers unique service and you are welcome to create your own program to fit the needs of your team and university.
Unfortunately, so many athletes over-identify with the one role they are good at and acknowledged for… "The Athlete". The problem is… while they are being "The Athlete" and when the playing days are over, there are important roles and aspects of themselves that rarely get to grow. Also, students will graduate smarter… but will they graduate better? You Evolving Now addresses all of this and offers many life-enrichment features allowing positivity, impact, change, motivation, and know-how for the various roles they play and the "Real World" awaiting them! Are you ready to impact the lives of your athletes?
You Evolving Now Founder, Andre Young, meets 1-on-1 with your student-athlete and coaches for Life-Enrichment Mentoring; allowing him/her to EVOLVE Personally, Relationally, and in Lifestyle! The R.E.U. Way: Recognizing Opportunity & Rating Yourself, Embracing Obligations, and Understanding the Opposition will provide sport/life balance and an impact throughout their lives in every they play! We will meet one time for week for 45 mins for 5 weeks!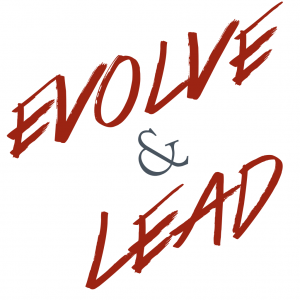 This life-changing 5-Week Program is focused on your student-athletes learning to become a leader, in and of, their own lives! The program can be used for your "Red-Flagged Players"; those struggling behaviorally, academically, or other issues. It can also be utilized to further develop your team leaders. The program is structured with 2 seminars and 3 Forums:
EVOLVE & LEAD Seminar!
Definition of Success & Leadership Forum!
Unwise Relationships Forum!
Know Your Kryptonite Forum!
7 Steps to Greatness Seminar!
Players and coaches attend a powerful hour-long Forum structured for your EVOLUTION. Teams share, grow, and bond in new ways with out-of-the norm questions & conversations designed to inspire thought, care, and change!
You Evolving Now brings people and events of impact to EVOLVE your student-athletes and enrich their lives in various areas: financial education, fashion, interviewing skills, cooking, relationship issues, and more!
EVOLVE Package!!!
EVOLVE with Y.E.N. Founder, Andre Young's Mentoring Sessions for each student athlete; utilizing his 5-Week R.E.U. Way Mentoring Program! ($10,000 for the year)
You Evolving Now 5-Week Recurring EVOLVE & Lead Program for Student-Athletes flagged with behavior concerns or your Team Leaders! ($10,000 for the year)
4 Y.E.N. Forums (per semester)
3 Events / Seminars (per semester)
Dedication to Excellence Ceremony!
Download You Evolving Now Free App to receive daily Life-Enrichment from You Evolving Now Founder, Andre Young!
Impact Package!!!
4 Y.E.N. Forums (per semester)
3 Events (per semester)
Includes Dedication to Excellence Ceremony!
Download You Evolving Now Free App, YEN Push, to receive daily Life-Enrichment from You Evolving Now Founder, Andre Young!
Ask about additional EVOLVE & Lead Program for "Red-Flagged" Student Athletes!
Life- Enrichment Package!!!
2 Y.E.N Forums (per semester)
2 Events (per semester)
Download You Evolving Now Free App, YEN Push, to receive daily Life-Enrichment from You Evolving Now Founder, Andre Young!
Ask about additional EVOLVE & Lead Program for "Red-Flagged" Student Athletes!
Note: Universities and coaches are encouraged to create a package that best fits the current needs and concerns of students/players and Contact Founder, Andre Young, for further information. 610-406-1852 or young.andre32@gmail.com 
(Currently at Alvernia University)
Learn about the Y.E.N. Life-Enrichment Coaching for your athletes and Contact today!
read more