Y.E.N. Speaking Engagements
Speaking Engagements & Workshops
EVOLVE with You Evolving Now! We are all busy… Allow your Company, Teams, or Students to live better lives, not just busy lives! You Evolving Now will impact your people in the workplace, in the community, and in their homes; enhancing work/life balance and personal leadership. You Evolving Now is a movement of Positivity, Personal Growth, Relationship Growth, and Lifestyle Enrichment; offering a variety of life improvement features to reach one's full potential. The focus is providing individuals with the knowledge, motivation, how-to's, and opportunities to EVOLVE, impact their lives and others, and EVOLVE every role and aspect of life. Studies suggest that if the well-being is undermined, key organizational performance factors can be negatively impacted. By maintaining good emotional, physical, and psychological health, you are better able to function in your daily life. Not to mention living a more intentional life in our 4 P's: as People, as Partners, Parents, and Professionals… and more!!!
Click and watch Andre Young Enhance Work/Life Harmony and Leadership at a site!
https://www.youtube.com/watch?v=GuC7YJXB4QE
If you were planning to move to France and live there would you learn to speak French? Why… Of course, because it would make life easier and you could connect and get your needs met much easier. Then let's do the same in your Company or Team and learn to speak the 7 Languages that best help build, inspire and motivate your Employees and Athletes! Everyone likes all 7, but your people have a top one or two that connects with who and how they are. Once we know their language, Leaders can mix their language and style with the Leader's 7 to build, inspire, and motivate; getting the best out of their team and the best for their organization!
– Learn the definition of Leadership
– The 5 Types of Employees/Teammates
– The 7 Languages
– How to speak them in casual conversation and in those "tough" conversations all leaders eventually have to have!
EVOLVE your personal leadership skills along with skills necessary to be a leader at work, on a team, and at home! These are the 7 Ways allowing you to EVOLVE in your 4 P's: as a Person, a Partner, Parent, and Professional enhancing our effectiveness as leaders, no matter where we are in the company or team… and makes it easier for others to follow!
EVOLVED Marriage! – Learn the other marriages that matter; EVOLVING our personal leadership and leadership skills!
EVOLVED Gratitude! – Learn the secret to maintaining positivity; EVOLVING our personal leadership and leadership skills!
EVOLVED Confidence! – Learn a key ingredient to influence and leadership!
Living as  Leader! – Learn how to do the day-to-day living of a leader!
Risky EVOLUTION! – Lean how to take a risk; EVOLVING our personal leadership and leadership skills!
EVOLVED Self-Care! – You matter… learn how to take care of you and enhance your work/life harmony!
EVOLVED Success! – Learn what to do after we've achieved our definition of success!
EVOLVE with 7 Ways to Love! You are either in a relationship, just got out of one, or about to be in one… so let's do it right! Although 7 Ways to Love was written for those in intimate relationships, you are also in a relationship with many others… as well as yourself; and many of the 7 Ways apply. EVOLVE as a person, partner, parent, and professional as you learn to Get Your Triangle Right, how to become a Dreamleader, engage in Construction Talk, and more!
Love is not just a feeling… it's a verb! Love is something you do; if it's something you do… you can do it great or you can do it poorly. These are the 7 Ways that make or break relationships; allowing you either the relationship of your dreams or peace of mind knowing you did everything YOU could control!
Get Your Triangle Right – The first Way of Love; EVOLVING you, life, and your 4 P's: as a Person, Partner, Parent, and Professional!
Relationship Board Meetings – Implement these simple meetings into our 4 P's and save some headaches!
Teamwork Makes the Dream Work – Let's dispel some major relationship myths; enhancing work/life harmony!
C's the Relationship – Allow these three C's in your home and enhance our work/life harmony!
Construction Talk – Learn how to "Build" in your 4 P's by enhancing our language!
Be Bobblehead Free – Learn what and who to avoid… and what to seek and how!
Be a Dreamleader – Learn how to put the cherry on top of any and every relationship in your 4 P's!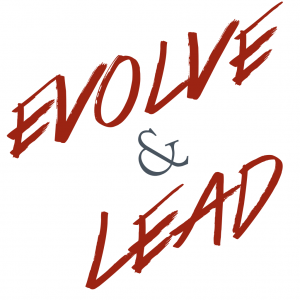 Leadership is one of the most widely discussed topics in the world. Its importance is monumental in the concept of business, success, and life. However, true leadership begins with your ability to lead YOU first. Learn how to lead, EVOLVE, and live the life of your dreams! EVOLVE and Lead focuses on one's ability to lead YOU first, transform language, and build leadership and success strategies for life!
Daily Agenda! – Learn the power of your consistency and how to do it!
Bully Language! – Learn the "Bully Language" and what to replace it with!
Building Our Team! – Learn the rules of building your Dream Team!
Formula for Success! – Learn my simple formula for success!
The 4 C's of Connecting! – Learn how to connect with others and EVOLVE your life!
Following & Stealing! – Learn the power of the real "F"-Word!
Boundary Setting 101! – Learn how to set expectations and boundaries for your EVOLUTION!!!
How to manage C.H.A.N.G.E. at work, on teams, and in our lives; allowing your team to EVOLVE and enhance their personal leadership and work/life harmony! We know that change is inevitable, but it always seems to shock us when it comes. Change is a jolt to our system; Learn how to manage the change you want… and the change you don't want; enhancing your Employees'/Athletes'/Students' Work/Life Harmony and Leadership!
– Learn the 3 C's of change!
– Learn how to get and stay excited through the process of change!
– Change and growth can hurt… learn how to nurse yourself as you get back on track!
– Learn to grow through the process of change as change doesn't always equal growth!
– Leaders and Employees Learn beneficial formulas for the process of desired and undesired change!
Let's break through average… average thinking, average output, and an average life. There are many reasons people choose to remain average… as it's certainly easier and more fun in the short-term, but always proves to be costly in the long-term! Let's go from average to good, good to great, and… Yes, there is something after great…. called "Can't do without!" Are you, your company, employees, team, or students ready to get great, be great, and stay great; enhancing true Work/Life Harmony? Then Breaking Through Average is for you!
Learn how to get great, stay great, and what's beyond great!
How to increase mental toughness to power through self-doubt, adversity, and rejection!
Learn the "Get Great" Question and other Leader's Questions to get the answers you want and need to EVOLVE!
How to stand out as a person of significance with an EVOLVED vision, ENHANCED digestion, and G.R.E.A.T. output!
We all have them… those relationships we are in as a Person, a Partner, Parent, and/or Professional that are not the best for us; leaving us feeling negative, unfulfilled, or simply yearning for more. I have found most of us are friends with people just because we have been friends with them or surrender to our environment only to drone in unwise relationships. Well, no more! Learn with Andre Young how to EVOLVE your relationships and your life by either enhancing existing relationships and prepare for an evolution! My 5 Steps does not promise perfect fairy tale relationship; rather peace of mind you did what was positive, healthy, and necessary for the person you are becoming and your future self will thank you for!
The Side-Pull! – Learn the first step to this sensitive process!
The Positive Sandwich! – EVOLVE with the simple, but "Powerful" tool; allowing you peace of mind no matter what happens!
Alter Options! – EVOLVE as we to diversity our portfolio! 
Live Your Best Life! – Learn how and why to live our best lives while going through tough times!
Expand! – Learn the power of expanding our experiences and lives; EVOLVING us in our 4 P's 
My book 7 Ways to Love shares the 7 things that make or break relationships. Do your 7 and EVOLVE your life, your relationship, and your future. But my book is 32 chapters; there is more to discuss, learn, and EVOLVE with in my 7 Ways to Love Too seminar; sharing powerful concepts to do Love in our 4 P's as a Person, a Partner, Parent, Professional… and more!
3 Other Marriages – Learn the other marriages that matter; EVOLVING our personal leadership and leadership skills!
Loyalty Street – Learn a new way to view loyalty and create an EVOLVED environment in our 4 P's!
Love Talk – Learn the power of our language and conversation; enhancing our 4 P's and work/life harmony!
Live the Thought – Learn this little, but "Huge" life-hack that will EVOLVE your life!
Trapped by Our Feelings – Learn how to get out of your feelings and back to EVOLVING by collapsing time-frames!
Boundary Setting – Learn how to set a boundary, what to expect, then what to do!
Stop/Start/Continue – Learn this challenge, live this challenge, and EVOLVE in your 4  P's!
Parenting… if done "right", the most fulfilling job in the world. But first… it's the hardest job in the world! This job will last a lifetime and usually pays you back in full later in life. It always struck me as odd the most important, impactful, and meaningful job in the world comes with no test, certification, or required abilities. Anyone can do it, but it takes a special person, couple, or ex-es to do it "Right"; and that's a discussion to invest in! As a parent, you given, teach, buy, support, an worry… tonight let's talk about parenting, YOU, and how to EVOLVE!
Parents Matter! – Why you matter and how to care for you by expecting them to do more!
Sacrificial Smile! – Learn the power of your smile!
Hard Acceptance! – How do we accept what drives us crazy about our children?
The Follow-Up! – Learn this simple, but "Huge" discipline tip to change your life, your kids' life, and your relationship!
Boundaries Matter! – Learn how to set a boundary and stick to it!
We are the same as much as we are different. Our sameness can bring us closer; while our differences can make us better! EVOLVE at the You Evolving Now Diversity Training as you learn more about yourself and others, increase your empathy and understanding, engage in fun, interactive, and dynamic activities, and learn tips to improve your ability to connect with anyone… anywhere!
The You Evolving Now Diversity Training is a powerful workshop; allowing you and your staff to embrace the sameness of others and respect their differences. Leave the workshop with an EVOLVED mindset, inspired to meet new people, and make a positive impact in the lives of the people you work with and serve!
Y.E.N. Founder & CEO, Andre Young's Diversity Story!
"You're a Person" Activity
Short Diversity Video
Diversity Thumball Game
Face Value Activity
Diversity Forum
How to EVOLVE your inclusion skills
A powerful speaking engagement can help emotional well-being and other aspects such as:
Increased Productivity
Decreased work conflict
Decreased grievances and disciplinary incidents
Decreased sickness and absenteeism
Increased morale and positive atmosphere
Improved customer service and quality
How could a speaking engagement help my group/school/company/you?
Workplace Impact!
Increases awareness and motivation to EVOLVE in various roles as: individuals, employees, siblings, sons/daughters, boyfriends/girlfriends, husbands/wives, parents; leading to more positive and impactful interactions and lifestyle, as well as reaching one's full potential.
Facilitates bonding experiences as employees discuss and explore a variety of life topics; making the bonds of co-workers more personal and team driven.
Allows employees to experience increase motivation, inspiration, and dedication to improving their personal and professional lives; leading to increased productivity, improved company morale, and personal growth.
Increases abstract thinking related to variety of real-life topics and co-worker interaction
Community Impact!
Enhances interpersonal skills and life skills for the ever-evolving person
Many men and women are busy and simply existing and focused on "making it" through the day.; feeling stuck in their job, relationship, and life. Y.E.N. helps you to grow and be more self-aware, understanding, empathetic, and well-rounded. Y.E.N. facilitates growth, professionalism, reaching one's full potential and lifestyle enhancement.
Develop a personal rating scale of their existence as an individual and their various roles as siblings, sons/daughters, friends, students, employees so you can live a better lifestyle.
You Evolving Now provides a rating scale for the various roles students play. Allowing increased self-awareness and an opportunity to EVOLVE; intentionally improving influential relationships.
Increases tolerance and understanding for differing opinions and opposing views
Home Impact!
You Evolving Now's Personal Growth Website: www.youevolvingnow.com
Increases overall daily positivity, motivation, and life-enrichment practices with You Evolving Now's Content
EVOLVES your life, your relationships, and YOU with You Evolving Now App, YEN Push; with a focus on improving relationships, parenting, and open-mindedness.
Contact Y.E.N. for additional information and any questions
---
Live your best life and EVOLVE!
You Evolving Now's mission is evolution through daily life enrichment, positivity, personal, and relationship growth; allowing YOU to EVOLVE and live the life of your dreams!
© 2017 You Evolving Now. All rights reserved . This material or any portion thereof may not be reproduced or used without the express written permission of the publisher