You Evolving Now Quote/Question of the Week!
Let the beauty of what you love be what you do – Rumi – What do you Love? How will you incorporate this into your day-to-day? What do you Love most about the role you play as a Person, Partner, Parent, and Professional? Do you know your partner's answer? – Scroll Down to read this week's Blog, get your copy of the best Personal Growth and Relationship Growth books, and check out Membership Packages!
Download the App, YEN Push:
For iPhone Users For Android Users
I'm Andre Young, author, speaker, and Founder of You Evolving Now. It's my mission to impact lives and relationships of people everywhere; allowing employees, athletes, and YOU to EVOLVE and live the life of your dreams! My content, Employee Growth Packages, Athlete Curriculum, and various Membership Packages will allow a more EVOLVED work and home culture and experience as a Person, Partner, Parent, and Professional!
You Evolving Now, LLC is a life-enrichment company focused on Positivity, Personal Growth, Relationship Growth, and Lifestyle Enhancement; allowing men and women, employees, athletes, and YOU to EVOLVE and live the life of your dreams! EVOLVE with Y.E.N. Founder, Andre Young's various Membership packages designed to impact individuals seeking more out of life in all aspects and roles as people, partners, parents, and professionals! Propel yourself to the life of your dreams with You Evolving Now's various packages including: Employee Growth Packages for companies, EVOLVING Curriculum for College Athletics, Virtual Life-Enrichment Mentoring for individuals and couples, a Community-Based Life-Enrichment Club, and Speaking Engagements!
Contact: 610-406-1852 / young.andre32@gmail.com
EVOLVE with the You Evolving Now Weekly Blog!!!
Relationships… like everything else… are ever EVOLVING! What started out great can end up bad and what started out bad can end up great. It's the unpredictable rollercoaster of life and relationships are at the center. On our deathbeds… we will not judge our lives based on how much money we made, promotions we achieved, or how many fancy letters we have behind our name and title; it will all come down to relationships… those that have impacted us and those we have impacted! The hard part about relationships is sometimes they have run their course and most of us suffer inside them until the bitter end; allowing it to change you for the worse. So, what to do?
The first thing is to realize relationships refer to all of your relationships; in all roles you play… not just boyfriend/girlfriend, husband/wife. You are many roles; a Partner, a Parent, a Professional, Sibling, etc. These 5 steps will allow you to EVOLVE in all! The second is… Very rarely do you have to abruptly cut anyone out of your life. Chances are… you have been friends, or more, for a long time… but have gone in different directions. This doesn't mean there is no longer love or care; perhaps a modification may need to be made… rather than a cut. So many people, articles, songs, etc. suggest cutting and moving on…as if it's the only option. Here are the 5 Steps out of relationships that have become unwise to continue as is.
The Side-Pull
As you begin to EVOLVE as a person and in your life it can become easy to look down on your friends or partner for staying where they are or are comfortable. Remember, your EVOLUTION doesn't make you better or them worse… but it does make you different. Relationships are also about timing… you met them at a time in your life when personalities, wants, needs, and definitions of a "good time" matched. So, now that things have changed… what to do?
Pull that person to the side… conversations this personal are best done in private and it also exudes respect for them, the relationship, and yourself. Share with them your new dream, goals, passion and what you need to do for yourself to get there. Ask them for their help! Ask them what their dreams and goals are and if you could be of help to them. This allows them to better understand the "New You" and that there is a New You! Remember… this information is old to you, but new to them. Wouldn't a digestion period make sense; allowing them their initial reaction and processing time? This can also rebond you two as a team. Whatever happens… their initial response and more importantly… their secondary response will tell you a lot about them and where the relationship can go.
The Positive Sandwich!
During your conversation, the Positive Sandwich eliminates rambling, provides love, and direction. (The Bread) Begin with what you love and enjoy about them and the relationship. People love hearing great things about themselves and are willing to listen more when things begin on a positive! (The Meat) Share the issue. What you need, why, and the benefit you see for the relationship and each other! (The Bread) End with love… and thank them for be willing to talk and listen; asking them how they would like to move forward. This allows inclusion… as it's not all about us! I don't promise their reaction to be as positive as the Positive Sandwich… as they are a person and responsible for not becoming defensive, rude, and immature. What I do promise is… peace-of-mind for you… as you know you said everything the right way; with honor, love, and respect for them, yourself, and the relationship. As long as YOU remain calm through the Positive Sandwich and their reaction to your newness… peace-of-mind will be yours!!!
Alter Options
You've been in the relationship… and relationships have their tendencies. You go to the same places and do the same things. If you are the one that wants more or different… YOU will have to be the one that offers more and different! Example… if you are done with the bar scene, but still love and value your friends… alter the option and suggest a lunch date with your friends and a more sophisticated environment. You get to have your friends, enjoy their company, and not feel obligated to be on the town every weekend. Your friends still get to go out, but also have been introduced to something new. Those who value your new path will begin to walk it with you!
Live Your Best Life
When you begin to change and EVOLVE… it tends to come with a period of loneliness; as people rarely grow at the same time. So, for a while you may be EVOLVING alone or you both may be EVOLVING in different directions. The important thing is to live your best life!
Do what you know is on your heart and best for you at this time in your life
Engage in intentional learning of YOU, those you love, and your craft
Explore your definition of success. Does it involve YOU as a Person, Partner, Parent, Professional, and other roles you play… or is it only singularly focused?
Become proud of what you say "Yes" to and "No" to… as it will define who you are becoming!
Begin to build-up everyone around you with encouraging words and actions
Expand
As I mentioned before, EVOLVING can be lonely. Many people fall back into their old life, old habits, and old group… not due to lack of vision… but due to loneliness. So, we slide back to where it's comfortable… and it's amazing what we can allow ourselves to become comfortable with. So, instead of cutting people out of your life because they are not who or where you want them to be… simply EXPAND!
There are millions of groups out there filled with people with the similar mind-sets and interests as you. One of the best feelings is walking to a room "you's"… like-minded and ready to engage!
Years ago, when I began to use this process and EVOLVE… I started my business, but I struggled to meet like-minded people and people willing to be a part of it. I was near giving up and decided to attend a networking event in my community… and BAM!!! It's as if the heavens sang as I walked into a room full of "Me's"… motivated, inspired, hard-working, successful people all with an interest in meeting and helping each other. That day changed my life, reinvigorated me, and launched what has evolved into You Evolving Now!
As you decide to expand… I encourage you to network, perhaps not in a business sense, but network to expand your social group. They're groups out there that focus on your interest: a book club, online communities, etc. You may be surprised as you follow the 5 steps and EXPAND that unwise relationships may not require cutting. You will now have a wide array of friendships and relationships; perhaps a drift will naturally occur, perhaps old friends will soon begin to EVOLVE in their own way, or… a cut may be necessary. In either case… YOU have demonstrated love and respect for old relationships, yourself, and your future!
"Become proud of what you say "Yes" to and "No" to… as it will define who you are becoming!"  – Andre Young
If you like this Blog, you're going to love becoming a Member of You Evolving Now and EVOLVING with 1-on-1 Virtual-Mentoring Sessions, EVOLVING Now University coming Jan 2019, and more with Founder, Andre Young! Click www.youevolvingnow.com to get started today!!!
written by: Andre Young 
EVOLVE your Life, your Relationships, and YOU with Andre Young's powerful life-changing books!!!
https://store.bookbaby.com/book/7-Ways-to-Love  EVOLVE your relationship with the best relationship book out there! These are the 7 things to make or break relationships. YOU do them and your relationship can get better. You both do them… it can get great! If your relationship does not work, 7 Ways to Love provides you peace of mind; knowing you did everything you were supposed to do. After the pain and tears… peace of mind is priceless.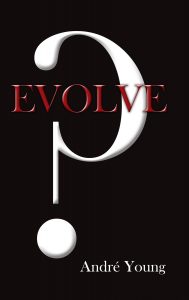 http://goo.gl/LFFoaB  Curiosity didn't kill the cat… it saved the relationship! You are in a relationship with yourself, your partner, your children, co-workers, etc; Stay curious and learn more with a compilation of quotes and questions you've never even thought to ask… ending with do you know your partner's answers, your kid's?
Welcome to a new and EVOLVED life! Our club is focused on positivity, personal, and relationship growth; celebrating the successes of other members, discussing important life topics positively and with purpose, and providing perspective during today's chaotic pace of life. It allows men and women of various ages and backgrounds the ability to socialize in a comfortable and non-threatening environment. Our Life-Enrichment Club provides an opportunity to be heard and encourages people to reach their full potential as individuals, significant other, professionals, parents, and all other roles you play! Members attend a monthly Forum to socialize and discuss a variety of life-topics, as well as attending our fun monthly community events (Hump Day Happy Hours, Seminars, Wing Nights, Bowling, etc.!). You Evolving Now is also active in the community with monthly fun events and assist and our charity of assisting families in transition; providing gift cards for fun community experiences to recently separated or divorced men and women with children.
read more
Life-Enrichment Coach for your Athletics!
You Evolving Now provides a powerful new way to impact the lives of your athletes! Andre Young, Founder & CEO of You Evolving Now, author, and speaker will impact the lives of your athletes forever; in all roles they play as individuals, teammates, students, sons/daughters, siblings, boyfriends/girlfriends, and future husbands/wives! You Evolving Now focuses on positivity, personal growth, and relationship growth; allowing your athletes and coaches to live the life of their dreams! You Evolving Now offers unique service and you are welcome to create your own program to fit the needs of your team and university.
Unfortunately, so many athletes over-identify with the one role they are good at and acknowledged for… "The Athlete". The problem is… while they are being "The Athlete" and when the playing days are over, there are important roles and aspects of themselves that rarely get to grow. Also, students will graduate smarter… but will they graduate better? You Evolving Now addresses all of this and offers many life-enrichment features allowing positivity, impact, change, motivation, and know-how for the various roles they play and the "Real World" awaiting them! Are you ready to impact the lives of your athletes?
You Evolving Now Founder, Andre Young, meets 1-on-1 with your student-athlete and coaches for Life-Enrichment Mentoring; allowing him/her to EVOLVE Personally, Relationally, and in Lifestyle! The R.E.U. Way: Recognizing Opportunity & Rating Yourself, Embracing Obligations, and Understanding the Opposition will provide sport/life balance and an impact throughout their lives in every they play! We will meet one time for week for 45 mins for 5 weeks!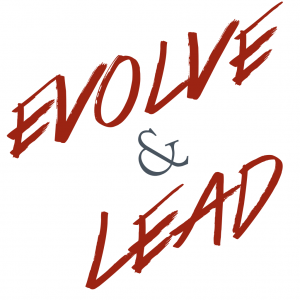 This life-changing 5-Week Program is focused on your student-athletes learning to become a leader, in and of, their own lives! The program can be used for your "Red-Flagged Players"; those struggling behaviorally, academically, or other issues. It can also be utilized to further develop your team leaders. The program is structured with 2 seminars and 3 Forums:
EVOLVE & LEAD Seminar!
Definition of Success & Leadership Forum!
Unwise Relationships Forum!
Know Your Kryptonite Forum!
7 Steps to Greatness Seminar!
Players and coaches attend a powerful hour-long Forum structured for your EVOLUTION. Teams share, grow, and bond in new ways with out-of-the norm questions & conversations designed to inspire thought, care, and change!
You Evolving Now brings people and events of impact to EVOLVE your student-athletes and enrich their lives in various areas: financial education, fashion, interviewing skills, cooking, relationship issues, and more!
EVOLVE Package!!!
EVOLVE with Y.E.N. Founder, Andre Young's  Mentoring Sessions for each student athlete; utilizing his 4-Week R.E.U. Way!
4 Y.E.N. Forums (per semester)
3 Events / Seminars  (per semester)
You Evolving Now Leadership Training During summer for incoming Student-Athletes and those remaining on campus!
Dedication to Excellence Ceremony!
You Evolving Now EVOLVE & Lead Program for Student-Athletes flagged with behavior concerns!
Download You Evolving Now Free App to receive daily Life-Enrichment from You Evolving Now Founder, Andre Young!
Impact Package
4 Y.E.N. Forums (per semester)
3 Events (per semester)
Includes Dedication to Excellence Ceremony!
Download You Evolving Now Free App, YEN Push, to receive daily Life-Enrichment from You Evolving Now Founder, Andre Young!
Life- Enrichment Package
2 Y.E.N Forums (per semester)
2 Events (per semester)
Download You Evolving Now Free App, YEN Push, to receive daily Life-Enrichment from You Evolving Now Founder, Andre Young!
Note: Universities and coaches are encouraged to create a package that best fits the current needs and concerns of students/players and Contact Founder, Andre Young, for further information. 610-406-1852 menandwomen@youevolvingnow.com
(Currently at Alvernia University)
Learn about the Y.E.N. Life-Enrichment Coaching for your athletes and Contact today!
read more