You Evolving Now
Enhance Leadership & Work/Life Harmony for your Organization, Leaders, Employees, and Teams with Andre Young's high-energy, interactive and culture-changing Speaking Engagements and Trainings; EVOLVING attendees professionally and personally!
adult-2449725_1920
have lives and dreams inside and outside of work... the more they are fulfilled in both... the better they will be with and for you! EVOLVE your Employees' Work/Life Harmony and Leadership at work and at home today!
backdrop-874452
Whether you're in a professional position of leadership or a leader of your own life, 7 Ways to Lead shares common sense and easy-to-use insight to evolve you professionally and personally!
Website Invite 287
A powerful way to bond, impact, and EVOLVE your Team, your Players, and your Coaches as People, Teammates, Partners, and Professionals! EVOLVE with Andre!!!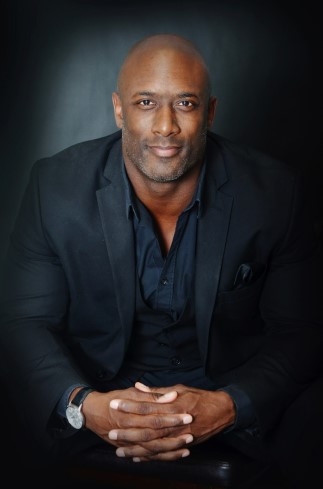 Ready for a better work culture, improved interactions between leaders and employees, and fewer headaches professionally and personally?Take away the pain with your organization; making it easier for your leaders to lead and easier for your people to follow and develop! I'm Andre Young, speaker, author, trainer, and Founder of You Evolving Now. I worked as a Mental Health Therapist for 19 years, been an employee, business owner, and self-employed, played sports at every level from high school to professional, lived in inner-city row homes to luxury homes, been married, divorced, and remarried, written 4 books, have four amazing kids, a wonderful wife… and the truth is… no matter where you go, people are the same as they are different and most would like to EVOLVE Professionally and Personally, but are too busy being their definition of "Busy" to do so. Enhance Leadership & Work/Life Harmony in your Company, Employees, and Teams with my Training Programs (on-site, online, or virtual) and Speaking Engagements. Visit the On-Site Services & Virtual Tab and Speaking Engagements Tab for more information and let's make an impact!
EVOLVE your Organization, your Leaders, Employees, Teams, and your Life with You Evolving Now!!!
---
Great News!
Andre Young's newest book, 7 Ways to Lead, available for pre-order! Coming to you 12/8/20
7 Ways to Lead shares common sense and easy to use insight to enhance your Leadership Skills, Personal Leadership Skills, and Work/Life Harmony!
---
You can find 7 Ways to Lead at these retailers:
ISBN: 9781631950919
Amazon | Barnes & Noble | Books A Million | Powells - coming soon! |  ChaptersIndigo- coming soon! | IndieBound
Download the App, YEN Push:
Learn more about You Evolving Now's Impact Services at the Employee & Student Tab Above:
The Leader 7; The 7 Languages your people need, want, and benefit most from!
EVOLVE & Lead Program! (Onsite or Online)
1-on-1 Growth Training Sessions! (Executives, Employees, & Individuals)
How to Manage C.H.A.N.G.E; professionally and personally!