You Evolving Now Quote/Question of the Week!
We make war that we may live in peace – Aristotle – What will you wage war on and beat within yourself to EVOLVE and live in peace in your 4 P's as a Person, Partner, parent, and Professional? Do you know your partner's answer? –  Scroll Down to read this week's Blog and get your copy of the best Personal Growth and Relationship Growth books out there!
Download the App, YEN Push:
For iPhone Users For Android Users
I'm Andre Young, author, speaker, and Founder of You Evolving Now. It's my mission to impact lives and relationships of people where they are… at work, at school, and on their phones! You Evolving Now is a life-enrichment company; providing life-enrichment services and programming on-site to Companies, Athletics, and virtually to Individuals; enhancing work/life balance and allowing Employees, Athletes, and Individuals to EVOLVE in their 4 P's: as People, as Partners, Parents, and Professionals! EVOLVE with our various Services, Programs & Packages… a more more fulfilled Employee, Athlete, and Person will be a better Employee, Athlete, and Person!
See more about You Evolving Now's Quarterly Employee Growth Seminars, EVOLVE & Lead Program, 1-on-1 R.E.U Mentoring, and more at the Employee Growth Tab above!!!
Contact: 610-406-1852 / young.andre32@gmail.com
EVOLVE with the You Evolving Now Weekly Blog!!!
The power of "Outside Eyes" is a true gift for our EVOLUTION in our 4 P's: as a Person, a Partner, Parent, and Professional! "Outside Eyes" refers to an outsider's perspective with fresh and honest eyes. Of course, there are a few steps to making this work… the outsider must be brave and tactful enough to deliver difficult information, the receiver must be willing to accept it, then… as a team… be willing to apply a plan to EVOLVE the issue! Perhaps you're a blended family, running a business, or building a team… no matter the situation; there will be "Outside Eyes" and the growth of our vision and relationships depend on our ability to respect the power of "Outside Eyes". As a remarried man; my wife entered an "already made family" with three kids. My… and our EVOLUTION depended on me being able and willing to respect her "Outside Eyes". I've also been on the other side as a new employee… and again… the EVOLUTION of a company depends on its willingness to hear, listen, and respect the view of the "Outside Eyes" of others: typically customers, clients, but also new hires. "Outside Eyes" have the ability to see things we can't because we are too close, married to the idea, and emotionally invested… sometimes clouding our view and making us self-righteous and rigid. So… how to do it!
Let of Ego
The biggest challenge to us accepting the power of outside eyes is that whatever the other person is complaining about, wanting to alter, or vent about tends to be our baby. Whether it's our actual baby… as in our child, teenager, family, our business, our new brilliant idea, etc. It's ours… it's what we've created and because we've created it and we are use to being in charge of it… it can be extremely emotionally difficult to hear someone say anything negative about it or want to change it.
To EVOLVE, we must be willing to put our ego to the side and do two things:
Ask ourselves… is what the person saying true? Outside of our emotion… is it true? If yes… then get ready to move forward in the spirit of change and EVOLVING!
Recognize the good in the messenger! Hopefully we have picked great, awesome, and influential people to be in our life: our significant other, employees, a company, etc. So, when this person comes to us… we must recognize they are not the Devil, this was not an easy message for them to deliver, they most likely didn't want to have to say it, they cared enough to say it, and most likely want positive change in order to continue having a positive relationship with us!
Remember… we have been, and one day, will be the one with "Outside Eyes" and will want our opinion to be respected and valued. Yes, it's hard to thank someone for ripping our idea, efforts, children, parenting, or leadership. However, a great business listens to what the customer wants, needs, values, and is able to anticipate trends and necessary change. Let's do the same in our 4 P's!
Message over Words!
This is a tough one! Words matter… they will either build or destroy. The toughest part of EVOLVING with "Outside Eyes" is the person will not always say their truth or the truth in the way that is best or easiest for us to hear. Perhaps they have held it in for so long and now they are boiling over, or they have been saying it and have been ignored, or maybe they are just blunt, rude and have little social etiquette. The way "it" was said will need to be addressed… but cannot over power the MESSAGE! Many will argue over the words said or that anything was said at all… and miss the power and opportunity of the message. Don't let it happen to you!
If you are the one delivering the message; use this. If you have been reading my Blogs, watching my videos, have the App, or I have come to your company or school… you know about my Positive Sandwich!
This is layered in the order of Love, Issue, Love:
Start with Love. I'd like to talk to you about something that's been on my mind. I love being here, with you, or with the company, etc. and feel free to add the great and good things you enjoy.
Issue Time – I've noticed_______________ and the impact it's having on _______________. I think I have an idea that may help, but wanted to hear what you thought first. Listen and share.
Thank you for listening and allowing me to have a hard conversation with you. It means a lot.
Feel free to make changes and add your own words. This is important to note: The Positive Sandwich does not promise you zero arguments, or always getting our way, or the person responding the perfect way… they are people and the first reaction to challenging news is typically defensiveness or to shut down. Since we know this… expect it, don't react to it or mirror it back, and allow them time to process. Or…  enjoy the fact they appreciated your approach.
Remember this is old information and conversation for you… as you have been thinking about it and have practiced saying it in your head a few times. This is new info to them. The Positive Sandwich is to EVOLVE the situation and for your peace of mind that you brought up a hard issue in a respectful way!
United Front
Whether you are accepting some else's "Outside Eyes" or you are the one with "Outside Eyes"… once the feedback is given, received, and processed… you are a team; This is a WE thing! Unified Front implies all things have been heard, ideas have been hashed, and it's time to take a step forward… whether a big step or little step, but onward is the goal! Present the plan together to the kids, the employees, the company, the family TOGETHER.
The power of this is two-fold. Everyone may not be happy with the change: your children, family, coworkers, etc… nothing good will come out of ostracizing the person with "Outside Eyes" and creating a division at home, work, etc.
Second, if people do like the change… it would be awful for us to take all of the credit when the idea came from "Outside Eyes". WE win together and this will be modeled… our kids will do what we do, the company will go as we go, and greatness will trickle throughout the teams we are building. "Respect and honor the vantage point of the "Outside Eyes" in your life and perhaps beat them to the punch; allowing them a voice by asking their opinion!" – Andre Young
Enjoy your EVOLUTION and download my FREE app, YEN Push! Remember to allow notifications and EVOLVE in your 4 P's! Get You Evolving Now to impact your Company, Athletics, and School!
written by: Andre Young 
EVOLVE your Life, your Relationships, and YOU with Andre Young's powerful life-changing books!!!
https://store.bookbaby.com/book/7-Ways-to-Love  EVOLVE your relationship with the best relationship book out there! These are the 7 things to make or break relationships. YOU do them and your relationship can get better. You both do them… it can get great! If your relationship does not work, 7 Ways to Love provides you peace of mind; knowing you did everything you were supposed to do. After the pain and tears… peace of mind is priceless.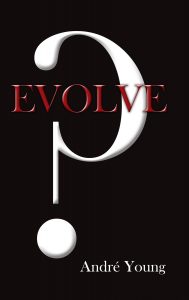 https://store.bookbaby.com/book/EVOLVE2Curiosity didn't kill the cat… it saved the relationship! You are in a relationship with yourself, your partner, your children, co-workers, etc; Stay curious and learn more with a compilation of quotes and questions you've never even thought to ask… ending with do you know your partner's answers, your kid's?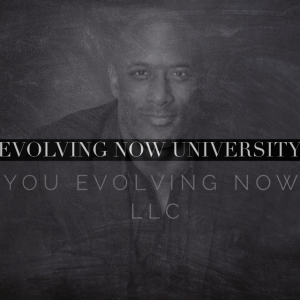 Welcome to a new and EVOLVED life! Looking for a great community of people, just like you, to EVOLVE with and get more out of life! Join E.N.U. and EVOLVE with Andre Young in a virtual monthly Seminar/Forum Experience! EVOLVE your Life, your Relationships, and YOU and you begin to live the life of your dreams in your 4 P's: as a Person, Partner, Parent, and Professional!!! Allow the format of celebrating the positives, exploring Life-Topics rarely discussed, and accountability goals & homework impact your life, your family, and your future!
Monthly Seminar/Forum Topics include: EVOLVE & Lead, 7 Steps to Greatness, How to Manage Your Stress-Drip, The 3 Other Marriages, 5 Steps out of Unwise Relationships, Success… Now What, and more!!!
Schedule today at the Schedule Pop-Up Box!
read more
Life-Enrichment Coach for your Athletics!
You Evolving Now provides a powerful new way to impact the lives of your athletes! Andre Young, Founder & CEO of You Evolving Now, author, and speaker will impact the lives of your athletes forever; in all roles they play as individuals, teammates, students, sons/daughters, siblings, boyfriends/girlfriends, and future husbands/wives! You Evolving Now focuses on positivity, personal growth, and relationship growth; allowing your athletes and coaches to live the life of their dreams! You Evolving Now offers unique service and you are welcome to create your own program to fit the needs of your team and university.
Unfortunately, so many athletes over-identify with the one role they are good at and acknowledged for… "The Athlete". The problem is… while they are being "The Athlete" and when the playing days are over, there are important roles and aspects of themselves that rarely get to grow. Also, students will graduate smarter… but will they graduate better? You Evolving Now addresses all of this and offers many life-enrichment features allowing positivity, impact, change, motivation, and know-how for the various roles they play and the "Real World" awaiting them! Are you ready to impact the lives of your athletes?
You Evolving Now Founder, Andre Young, meets 1-on-1 with your student-athlete and coaches for Life-Enrichment Mentoring; allowing him/her to EVOLVE Personally, Relationally, and in Lifestyle! The R.E.U. Way: Recognizing Opportunity & Rating Yourself, Embracing Obligations, and Understanding the Opposition will provide sport/life balance and an impact throughout their lives in every they play! We will meet one time for week for 45 mins for 5 weeks!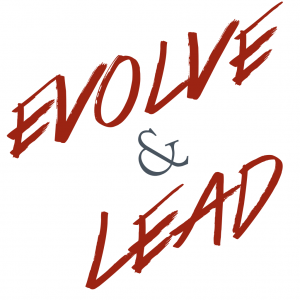 This life-changing 5-Week Program is focused on your student-athletes learning to become a leader, in and of, their own lives! The program can be used for your "Red-Flagged Players"; those struggling behaviorally, academically, or other issues. It can also be utilized to further develop your team leaders. The program is structured with 2 seminars and 3 Forums:
EVOLVE & LEAD Seminar!
Definition of Success & Leadership Forum!
Unwise Relationships Forum!
Know Your Kryptonite Forum!
7 Steps to Greatness Seminar!
Players and coaches attend a powerful hour-long Forum structured for your EVOLUTION. Teams share, grow, and bond in new ways with out-of-the norm questions & conversations designed to inspire thought, care, and change!
You Evolving Now brings people and events of impact to EVOLVE your student-athletes and enrich their lives in various areas: financial education, fashion, interviewing skills, cooking, relationship issues, and more!
EVOLVE Package!!!
EVOLVE with Y.E.N. Founder, Andre Young's Mentoring Sessions for each student athlete; utilizing his 5-Week R.E.U. Way Mentoring Program! ($10,000 for the year)
You Evolving Now 5-Week Recurring EVOLVE & Lead Program for Student-Athletes flagged with behavior concerns or your Team Leaders! ($10,000 for the year)
4 Y.E.N. Forums (per semester)
3 Events / Seminars (per semester)
Dedication to Excellence Ceremony!
Download You Evolving Now Free App to receive daily Life-Enrichment from You Evolving Now Founder, Andre Young!
Impact Package!!!
4 Y.E.N. Forums (per semester)
3 Events (per semester)
Includes Dedication to Excellence Ceremony!
Download You Evolving Now Free App, YEN Push, to receive daily Life-Enrichment from You Evolving Now Founder, Andre Young!
Ask about additional EVOLVE & Lead Program for "Red-Flagged" Student Athletes!
Life- Enrichment Package!!!
2 Y.E.N Forums (per semester)
2 Events (per semester)
Download You Evolving Now Free App, YEN Push, to receive daily Life-Enrichment from You Evolving Now Founder, Andre Young!
Ask about additional EVOLVE & Lead Program for "Red-Flagged" Student Athletes!
Note: Universities and coaches are encouraged to create a package that best fits the current needs and concerns of students/players and Contact Founder, Andre Young, for further information. 610-406-1852 or young.andre32@gmail.com 
(Currently at Alvernia University)
Learn about the Y.E.N. Life-Enrichment Coaching for your athletes and Contact today!
read more